From 750+ Happy Guests On TripAdvisor
THIS GOZO QUAD TOUR JUST GOT BETTER... EXCLUSIVE 10% DISCOUNT
100% Customer satisfaction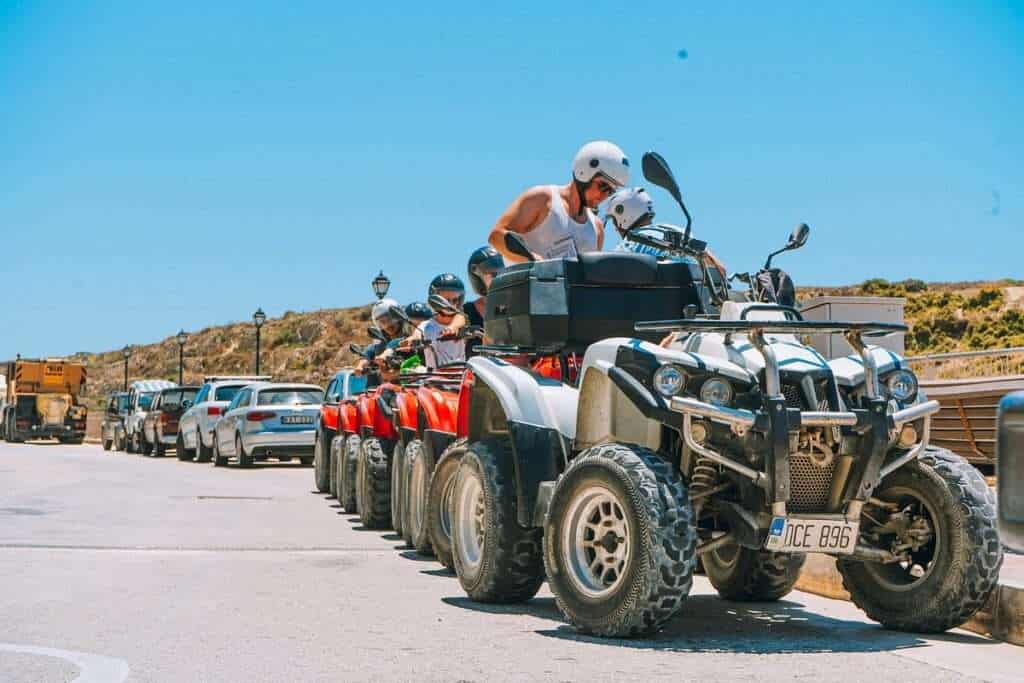 This Gozo quad bike tour includes EVERYTHING!
€115 for 1 Quad Bike and 1 Driver (21 years and over)
€195 for 1 Quad Bike, 1 Driver and 1 Passenger (passengers 5 years and over)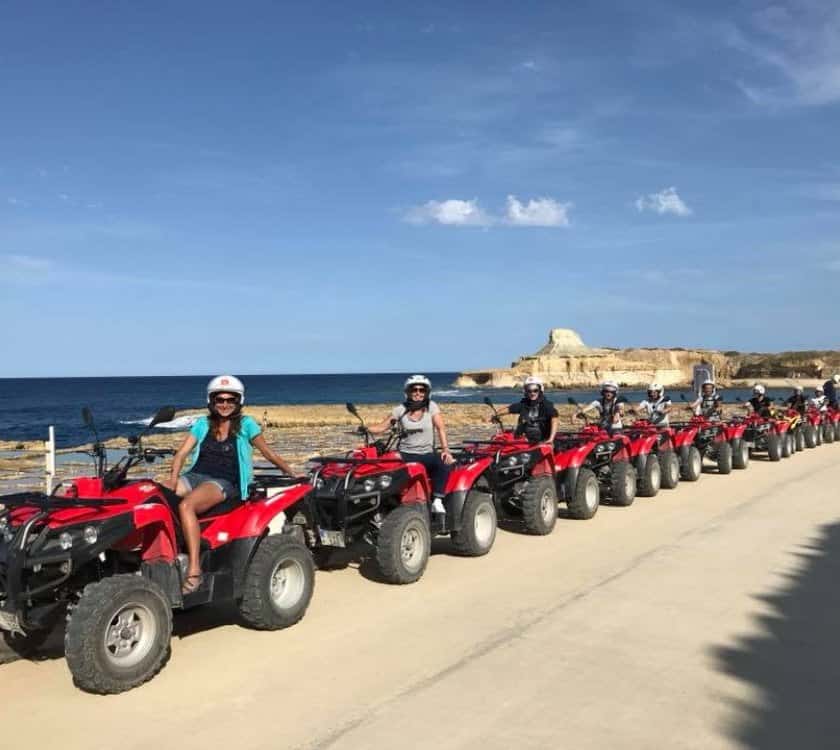 Securing your date and claiming your discount could not be easier!
Frequently asked questions
Once I pay this security deposit, how do you pay the remaining?
We do not expect you to pay large amounts of money online. We are happy to secure the booking with a small down payment, then the rest can be collected when you arrive safely in Gozo 🙂
What times do we need to allocate for the day?
Between 8am to 6pm, this will all depend on your location in Malta on the morning of adventure day!
Will we visit the Citadel and temples?
Of course! You will spend a good amount of time at the most popular destinations on Gozo, but also take you to some more hidden gems of the island. This trip does not include an entry fee to the temples.
I don't speak English, will I still be able to make the most of this tour? 
Combined, their experienced drivers can communicate with you in over 8 different languages, ensuring you not only have a fun packed day, but they also lots of insights into the history of the island in your own language. (Please state preferred language at booking stage)
Why should I book with you over the competitors? 
In addition to the Roam exclusive 10% discount, Gozo Pride has been operating for over 20 years. Having such background experience ensures you will not be disappointed, leaving you with complete peace of mind, that you are in good hands. 
What are the benefits to this over renting a car and driving myself?
The experienced drivers know all the best routes to get you around the island ensuring you have the most time to see as much as possible. If you have only allocated one day to see the island, Gozo Pride wants to make sure you make the most of it.
What are you waiting for?
Your Gozo adventure awaits!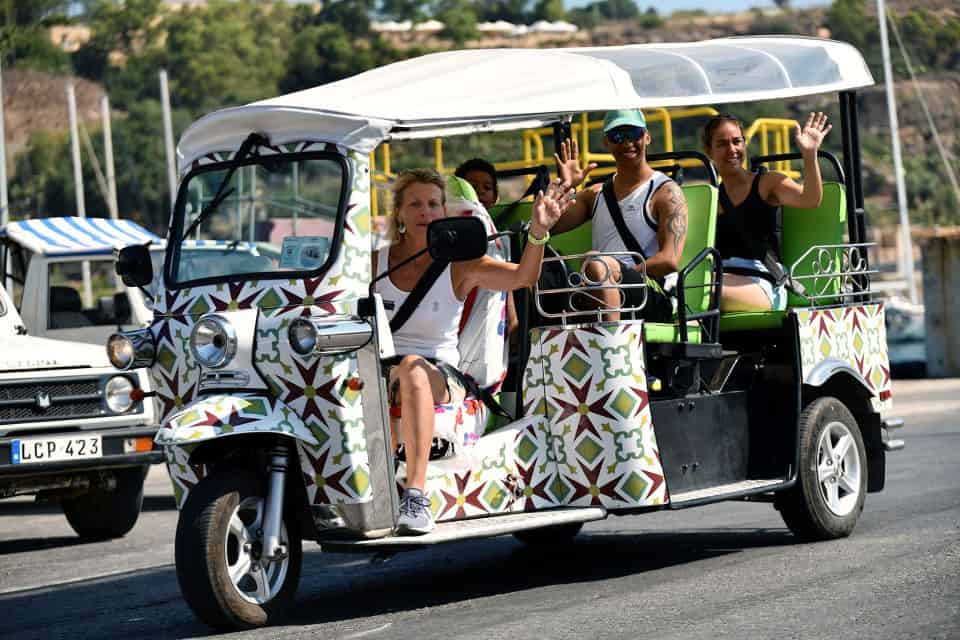 5% discount with code "jrv5" Just click below for more information
We Think It's About Time To Roam Gozo... Don't You?