Creating Unforgettable memories, one holiday at a time…
The Best Way To See Gozo In A Day
If you're looking for the best way to see Gozo in a day, you have come to the right place
Look no further than Roam Gozo! Roam Gozo has teamed up with Local Gozo Experts to offer our visitors the best day tours on the island. From exploring historic landmarks to experiencing the island's natural beauty, Roam Gozo has it all. Plus, with discounts available, you won't find a better way to explore Gozo.
Our Full Day Tour Options
At Roam Gozo, we offer a variety of tour options to suit every interest and preference. Here are just a few of our popular tours…

Best Full-Day Jeep Gozo Tours with Lunch & Boat Ride - Normally €80/pp - Now €72/pp

Planning a Gozo in a day trip but no idea where to start?… Problem solved! 
With years of experience Gozo Pride know the best routes around the island of Gozo taking you to all the top destinations in one day. Click the book button and let us deal with everything to rest your mind you will have the perfect day with your loved ones.
Gozo Tuk Tuk Tour w/crossing & return by boat - Normally €79/pp - Now 75/pp
How about feeling the breeze, riding in the back of one of these cool looking Tuk Tuks? You will be taken to not only the hidden gems, but also to the top destinations of the beautiful island of Gozo in a day. Here at Roam we are super happy to be working alongside Yippie to offer this great 5% off discount when using the code "jrv5"
Experience the Thrill of Sea Kayaking on Gozo and Comino Islands - Full Day Tour €67pp
Best Full-Day Quad Gozo Tours with Lunch & Boat Ride - Normally €115/pp - Now €103.50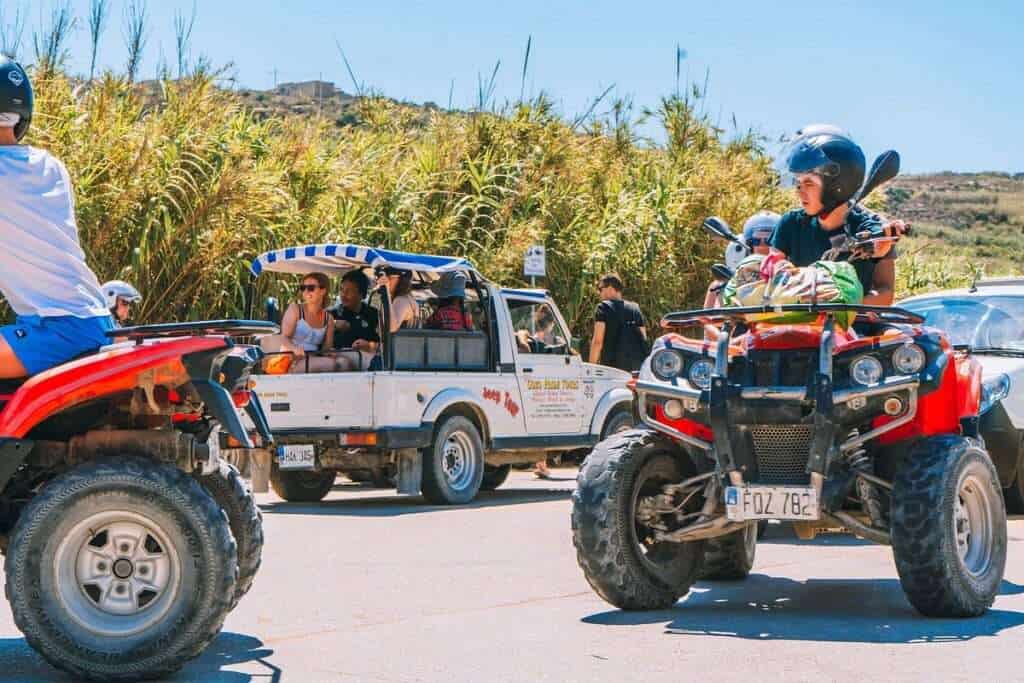 Looking for the best way to see Gozo in a day? Look no further than this exhilarating Gozo Quad Bike Tour. Hop on our powerful quad bikes and embark on a thrilling adventure that will take you to the most captivating spots on the island. With Gozo experts leading the way, you'll experience the perfect blend of adrenaline and discovery. Don't miss out on this unique opportunity to see the highlights of Gozo in a day.